Sean C. Orr, M.D.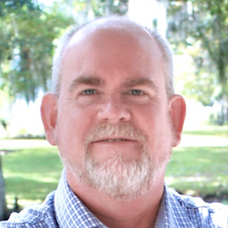 As a Neurologist, Dr. Orr is a physician who is passionately devoted to improving the neurological health of the world. And as a NeuroCoach, he is devoted to helping countless individuals raise their standard of living through personal transformation. He believes that we have entered the exciting new era of the "NeuroEconomy" in which individual cognitive capability is the primary determinant of one's well-being and longevity.
Dr. Orr was inspired as a young man to become a Neurologist when he almost lost his brother to a catastrophic brain injury. Thanks to God, his brother recovered and thrives today as an acclaimed and award-winning Chef in Key West, Florida. But the process of his rescue and recovery from brain injury created upheaval that shook their family to the core for years. Dr. Orr was inspired by his brother's struggle and pursued a career in clinical brain science with the dream of helping others to experience recovery, at the same time hoping to improve the system of delivery of care. For a time, he was very successful working in the industrial health care complex and rose to a place of prominence in the medical world. Eventually, though, he came to realize that the model of reactive care was simply unsustainable and was not capable of delivering the results that his patients needed.
This dawning awareness put him at odds with the conveyor-belt mentality of the hospital-oriented sick care business as he advocated for a more comprehensive and proactive approach to brain health. His vocal, outspoken opinions cost him dearly as he became embroiled in and attacked by the dark world of health care politics. Looking back now, he sees that time as the price he had to pay in order to earn his freedom from the toxic environment of the very system he had hoped to reform.
In that journey of self-transformation, Dr. Orr came to realize that most change initiatives or programs focus on quick fixes that really don't work or sustain over time. This leads people to experience frustration and a sense of helplessness. In contrast, a hybrid model of Neurology and NeuroCoaching enables people to make transformative changes that truly stick. Based on his own experience, Dr. Orr developed a model that involves teaching and guiding his patients and coaching clients through a process of ever greater self-awareness and mindfulness. It draws upon the notion of embodied consciousness and the Theory of Mind to accelerate the process of sustained, meaningful, and enduring self-transformation.
Today, he has rebuilt his career as a successful, private, independent Neurologist and NeuroCoach. He enjoys spending time focused on helping people one at a time to overcome their challenges and transform their lives by applying neuroscientific principles in a comprehensive approach to Brain Building. 
Dr. Orr's Philosophy of Care 
The body and brain are part of one system, and the two influence each other in a bidirectional way. Truly transformative change becomes possible when one makes positive changes that improve the structure and function of the brain.
Neurology identifies and manages the countless structural and functional processes that might put brain health at risk and thus degrade performance and quality of life.
NeuroCoaching reveals personal insights that are actionable, creating a positive framework of accountability in which to apply knowledge. Principles are applied in an understandable and engaging format, making self-transformation faster, easier, and more enjoyable.