Edmond M. Williams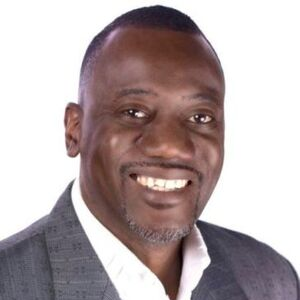 Edmond M. Williams is currently providing leadership as the Chief Financial Officer of The Kingdom Group, LLC.  He has over 30 years of progressive experience as a leader in finance and business management roles in non-profit, private industry and government sectors.  His career highlights include the negotiation of a major acquisition of physical facilities on behalf of a not-for-profit organization by leveraging the needs of public and private stakeholders. As the Business and Financial Administrator for the not-for-profit, Mr. Williams was responsible for increasing the not-for-profit net worth from $100,000 to over $4 million in assets.
Mr. William's prior employment positions include:  Managing Director of Finance at The Potter's House International Ministries. The Potter's House Ministry have been acknowledged and awarded by local, state and federal agencies for its outstanding and consistent work in the area of jails and prisons, nursing homes, hospital ministry and food and clothing efforts. Mr. Williams was responsible for the Potter's House $12,000,000 budget. In addition, he served as Vice-President of Operations for a 115-year-old organization providing services to the homeless, veterans and ex-offenders; Chief Financial Officer for a community mental health center with an annual budget of $6.5 million dollars; mortgage loan specialist for a federal credit union founded by his church; tax law interpreter for the Internal Revenue Service (IRS); staff accountant for a CPA firm; and Owner/Operator for his own financial consulting business.
Mr. Williams earned his Masters of Public Administration from Barry University, and his Bachelors of Business Administration in Finance and Banking from the University of North Florida. Mr. Williams is an alumnus of Lifework Leadership Jacksonville 2011 class. He is also, a graduate of Crestcom Bullet Proof Manager training, The Center for Public & Nonprofit Leadership of Georgetown University, Kingdom Advisors Biblical Financial Foundational Training and a Certified Facilitator of Faith & Finances.  He is committed to continuing to develop his professional skills for ensuring fiscal integrity, organizational stability, collaboration, teamwork and regulatory compliance.
Mr. Williams is the devoted husband of Michele S. Williams.  He is the father of six adult children in a blended family and the grandfather of twelve.  Mr. Williams is a spirit filled follower of Christ, who is committed to being a Change Agent in God's Kingdom!